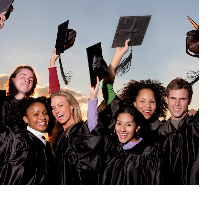 Confidence in the Promise
"our Purpose = ∑ our (promise + potential) = our destiny"
Don't Let Life Circumstances Define Your Destiny/Future.
Encouragement
is an action word - the act of giving someone support, confidence, or hope. From my point of view, encouragement is the true expression to help someone with their life -transformation when life is rough.
Welcome to the world of Image Matters where positive thoughts and encouragement, education and exercise are your own refuge from stress disinformation of the world systems'. This chapter of "Image Matters" is biased towards the mutual building up of confidence and encouragement between kindred believers to overcome this world preoccupation with keeping us in debt, stress, keeping us from our destiny
For the believers, living in debt is not what is promised to us. We are promised "…life and have it abundantly". We were not promised a life of debt, brokenness or making other rich by paying high APR. We are not promised a life of fear or by letting world event define us.
The Bottom Line:
Don't Let Life Circumstances Define Your Destiny/Future. When life events are pushing your last bottom - push back by tapping into and reaffirming your Promise each day. The choices we make will have consequences. based on which system we believe.